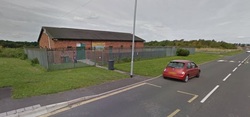 Manorfield Community Hall
Newhall Road
Leeds
Ls103RR


---

Rose Keebles
Director / Head of Committee
Hi Im Rose I have been apart of Manorfield Hall for many years. I work behind the scene's helping with the running of the hall. We are very much community based and I would love our hall to be the place were anyone can come to relax and enjoy with friends and family.
Tel: 07557359306
email:
manorfieldhall@outlook.com
---

Emma Pogson-Golden Activities and Events Co-ordinator
Hi I'm Emma. I came to the Manorfield Hall wanting to help promote the hall and make sure there were lots of activities for anyone of any age and ability in the community around Belle Isle and Middleton to do and enjoy.
Tel: 07794577586
Email:
emapog1@googlemail.com
---


Geoff Byers
Sectary
Hi I'm Geoff I work behind the scenes to help with the day to day running of Manorfield Hall.
Tel:
email:
manorfieldhall@outlook.com
---

---